La Gentilhommiere, St Martin de Sallen.
click for 7 extra photos
Contact Details:
Address:
Martine Leguédois
Hameau Sarrazin
St Martin de Sallen
14220


Price per week:
price from €300
Description:
Description for B&B:
In a case of greenery, independent shelter, possible reception 2 - 14 persons, adapted rates. Located in the middle of the Norman Switzerland, in 5 ' of the river, ideal repose, numerous visits, practice of various activities (water, air, earth) tenancies
Description for Gite
Outside: barbecue, garden, parking, living room of garden, earths up. Inside: heating, chimney, kitchen, games of society, washes linen, washes dinnerware, microwave, dining room, salle-de-bains village, living room, television tenancies

Directions
Thury-Harcourt
----------- (--------- distance 3km) hamlet buckwheat.
-At the bottom of Thury, direction Aunay
- cross the bridge near the station
-first left (restaurant)
- do not take direction St Martin-
Pass the rock that
beu-first right (left the two lanes on the right)
-entry straight into the turn.
Map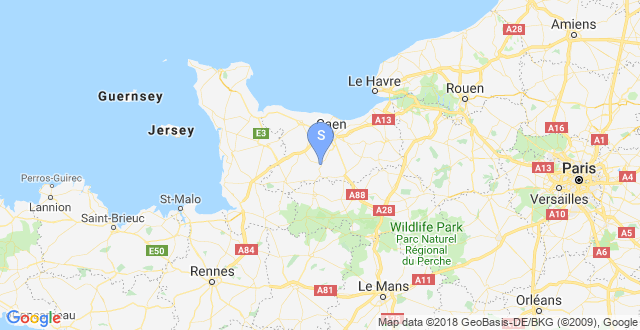 Services

Parking

Garden