A la maison de Marie-Jo, Réquista. Holiday Rentals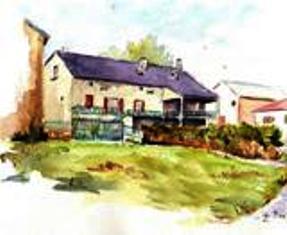 click for 3 extra photos
Contact Details:
Address:
Marie-Jo Vernhes
Le Favaldou La Selve
Réquista
12170
Price per night:
price from €42
Description:
Description for B&B:
3 bedrooms with 140 beds and two rooms with bed 160. A large family suite of 2 rooms side by side and sharing the same bathroom
All rooms are equipped with shower room.
Reviews
Appréciations pour A la maison de Marie-Jo, Réquista:
une générosité exceptionnelle
J'ai passé 2 jours (nuits) dans cette maison avec une collègue en déplacement professionnel. Nous avons préféré ce type de logement à l'hotel et c'était parfait!
Nous avons été accueillies par MarieJo elle-même qui est une femme d'une générosité remarquable. C'est une femme extraordinaire et pourtant très (trop) modeste.
Les repas étaient très copieux et très bons.
J'étais vraiment triste de partir tant pour le logement très propre, que pour les repas conviviaux mais surtout de quitter ce couple. MarieJo partage tout ce qu'elle sait, chante admirablement bien. On se sent chez elle vraiment comme chez des amis.
Je ne tari pas d'éloges pour cette femme exceptionnelle!
Je vais faire le maximum pour retourner m'y ressourcer quelques jours.
C'est la joie de vivre en pleine nature!
Ambiance festive, gentillesse, repas excellents, c'est parfait quoi!
Nuit en mai 2011
Des chambres très agréables, une table digne d'un roi, une ambiance vraiment conviviale, bref c'est la joie de vivre que l'on découvre à la maison de Marie-Jo. Soirée en musique et en chansons pour se "vider" la tête, des instants de pur bonheur. Merci à vous deux pour cette superbe soirée passée à la maison de Marie-Jo.
Séjour de 3 jours
Séjour des plus agréable. Accueil chaleureux. Marie Jo très dévouée et attentive à ses hôtes. Très bonne et délicieuse table dans un calme absolu. Je recommande vivement le lieu.
Write a review
Map

Prices
Property type
Quantity

Prices in €

Daily Prices
Weekly Prices
min.
max.
min.
max.

extra bed

breakfast
B&B
(2 pers.)
3
42
48
290
336
OUI
B&B
(3 pers.)
2
62
65
430
15
OUI
Services

Parking

Garden

Disabled Access

Dinner

Animals Allowed