Lefromentou, Peyrusse. Holiday Rentals & B&B
click for 20 extra photos
Contact Details:
Address:
Jouve Stéphanie
Le Bourg
Peyrusse
15170


Price per night:
price from €48
Description:
Description for B&B:
The Fromentou consists of:
* 2 family suites on the second floor (2 rooms sleeps) bathroom with bath and wc, sleeps 4 to 6 people (40 to 48 euro / couple / night + tax)
* bedroom 2/3 persons on the first floor (bathroom with power shower and wc) (from 48 to 45 euro / couple / night + tax)
* room for 4 people on the third floor with private bath bathtub and wc (Rate from 42 to 40 euro / couple / night + tax)
Possibility of host table with products from the farm to 16 euro all inclusive

rate supl people from 25 to 20 euro / night + tax

euro young child 12
we are 20 km from massiac (output of the A 75)
Description for Gite
Rural cottage of 12 place.Il consists of 5 bedrooms, 2 bathrooms with 3 showers and 3 toilets and a large dining room with kitchenette and a living room with sofa bed and tv 3 (150m ²)
Price : from 20 to 12 euro / person / night + tax

weekly package of 480/510 euro for 12 people + tax package
weekend from 340 to 410
Reviews
Appréciations pour Lefromentou, Peyrusse:
Le Fromentou
My wife and I stayed at Le Fromentou for one night in July 2012. The location is beautiful and wonderfully peaceful; it might be a bit hard to find (we had a GPS), but is well worth the minor inconvenience. The house is just steps from the small public square and public parking; breakfast was simple but plentiful--very generous--with fresh local fruit, home-made confiture, and all sorts of other choices. The bathroom in our room was large, the shower worked well, and while the room was fairly basic it was quite charming and perfectly comfortable and in keeping with the general ambience. The two other groups at breakfast were largish families--so I suppose one could consider this a sort of "family" chambre d'hote. In any case, we enjoyed our short stay and would recommend this highly to anyone looking for a bit of a change, and in particular for peace and quiet. Lots of nice walks in the area.
Séjour WE en juin 2012
Excellentes Prestations D'une gentillesse sans égal, souriant et performant
passage
séjour très satisfaisant à tous points de vue ( accueil, cadre, confort, convivialité, situation au calme, environnement...) je vous tire mon chapeau Stephanie.Nous reviendrons, le sauté de biche était excellent se petit village de 20 habitants nous a ravi,passage le 09 sept 2011
Le Fromentou
- un cadre magnifique
- un super accueil
- Une cuisine généreuse et authentique
C'était une étape vacances que je voulais tester.....mon dieux quelle bonne idée.

Write a review
Directions
Map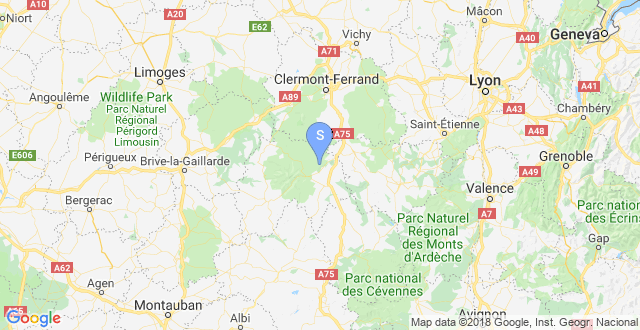 Prices
Property type
Quantity

Prices in €

Daily Prices
Weekly Prices
min.
max.
min.
max.

extra bed

breakfast
B&B
(2 pers.)
1
48
55
20
oui
Notes: From 12 to 19 euro / child
B&B
(3 pers.)
1
60
65
20
oui
Notes: From 12 to 19 euro / child
Apartment
2
50
90
Holiday Home
1
40
120
480
550
non
Services

Wi-Fi

Parking

Animals Allowed