Ferme de la Cartara, Colombier le Jeune Holiday Rentals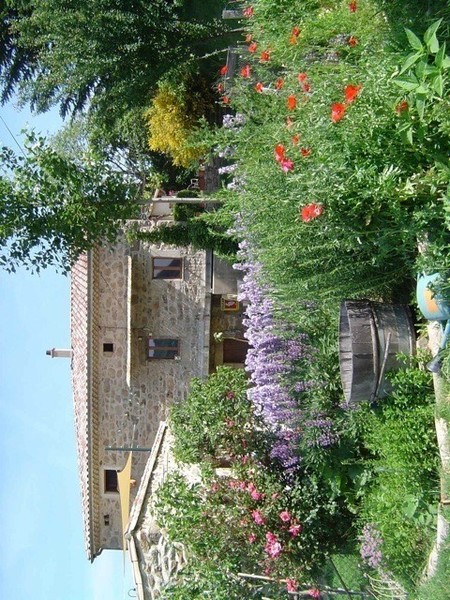 click for 9 extra photos
Contact Details
Price per night:
price from €70
Telephone:
04 69 24 12 80
Mobile:
06 19 81 30 65
Description:
Description for B&B:
is with pleasure that we welcome you to one of our three rooms, all equipped with toilet and shower. breakfast and dinner possible. the total capacity is 7 people
Reviews
Appréciations pour Ferme de la Cartara, Colombier le Jeune:
Un lieu rare et paisible
Un accueil tout simplement au top et dans un environnement comme il en existe peu.
Marielle et Frédéric sont adorables et ont définitivement le sens de l'accueil.
Le lieu est enchanteur pour les enfants: moutons, chiens, lapins et autres animaux de la ferme raviront les plus petits. Quel bonheur de voir les yeux des enfants s'émerveiller ainsi.
La chambre est spacieuse et extrêmement confortable.
Le petit déjeuner fait maison (yaourt, brioche, confiture,..) est plus que généreux et a su ravir nos papilles.
En résumé, un lieu enchanteur loin du tumulte de la vie que l'on souhaiterait garder pour soi.
Merci à vous deux pour votre accueil
week end à la ferme
Cette petite escapade était prévue pour notre petit fils de 15 mois, il était heureux de voir tous ses animaux, son copain était le bélier , Ondine
lui a fait beaucoup de bisous il était aux anges
Marielle et Fred sont super sympa, super repas
accueil chaleureux, nous reviendrons aux printemps pour en profiter un peu plus
de gros bisous à nos hôtes
Sylvie, Daniel,Manon, Eliot

Belle escapade de Toussaint
Un accueil adorable et généreux de Marielle et Frédéric. Les enfants ont pu profiter des animaux, promener les ânes, caresser et nourrir les moutons ... Il y a des animaux poilus, toujours très poilus dans tous les coins ! C'est un régal pour les yeux ! Les petits déjeuners sont pantagruéliques, la cheminée ronronne, on voit au loin, très loin tous les horizons d'Ardèche. Et puis, pour les gourmands et amateurs de cuisine, on a affaire à une cuisinière de talent ! Merci pour cet accueil.
SUPERBE
Un accueil très chaleureux, le repas du soir et surtout le petit déjeuner très bon avec de bonnes confitures....Nous avons passé une très bonne soirée d'échanges. MERCI à nos hôtes pour leurs générosités, sensibilité et très à l'écoute de leurs invités. NOUS REVIENDRONS.
Magique!
Merci à Marielle et Frédéric de nous avoir accueilli ce week-end. Tout est parfait! Un cadre enchanteur, un accueil chaleureux, un repas du soir et un petit déjeuner délicieux, des chambres spacieuses et confortables, et des animaux exceptionnels à caresser. Nous reviendrons!
À 20 mn du Vélorail des Gorges du Doux, et 55mn du Safari de Peaugres.
Adresse vivement recommandée
Accueil chaleureux, calme, vue splendide, charme et authenticité. Une excellente table préparée avec des produits de qualité faits maison ou de la région. Bravo à nos hôtes si attentionnés ! A recommander les yeux fermés.
Write a review
Directions
located 15 km from Tournon / Rhone and 4 kms from the village of the young pigeon, follow the signs to the farm Cartara from the village.
Map

Prices
Property type
Quantity

Prices in €

Daily Prices
Weekly Prices
min.
max.
min.
max.

extra bed

breakfast
B&B
(2 pers.)
2
70
70
25
oui
Notes Meals: 29,00
B&B
(3 pers.)
2
95
95
25
oui
Services

Wi-fi

Parking

Garden

Dinner